This page is the beginning of the photo album for our 2001 trip to Italy.

You can click any of the pictures below to go to various photo pages or you can navigate directly through the photo pages themselves.
NOTICE: Please be patient on the photo pages. You'll be rewarded.
May 28th, morning - Our first day was spent visiting Rome: Piazza di Spagna (The Spanish Steps), Collegio Nazzareno (that's where I went to school!), Fontana di Trevi and Piazza Venezia.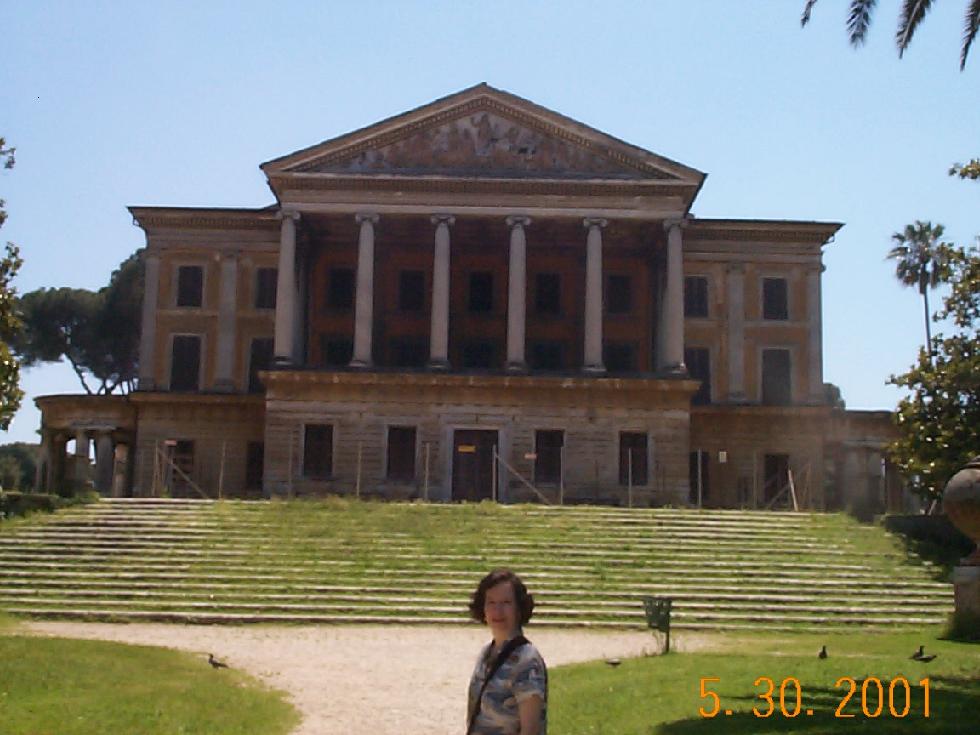 May 30th. A walk in Villa Torlonia.

Property of the Torlonia's one of Rome's prominent Familys. This Villa, and it's adjacent buildings, served as Mussolini's residence.

It was expropriated by the City of Rome in the 70's and is now a park open to the public.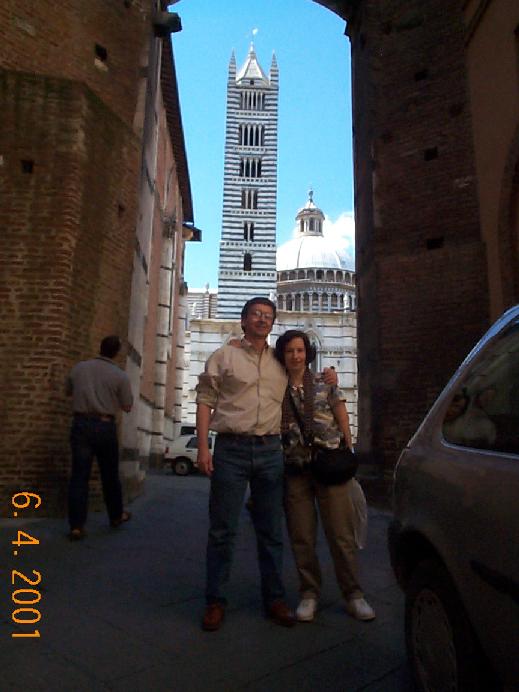 June 3rd - Sunday afternoon we load up our rented Opel Astra and head for Siena. We have booked 2 nights in what will turn out to be the greatest little hotel in Italy.
Y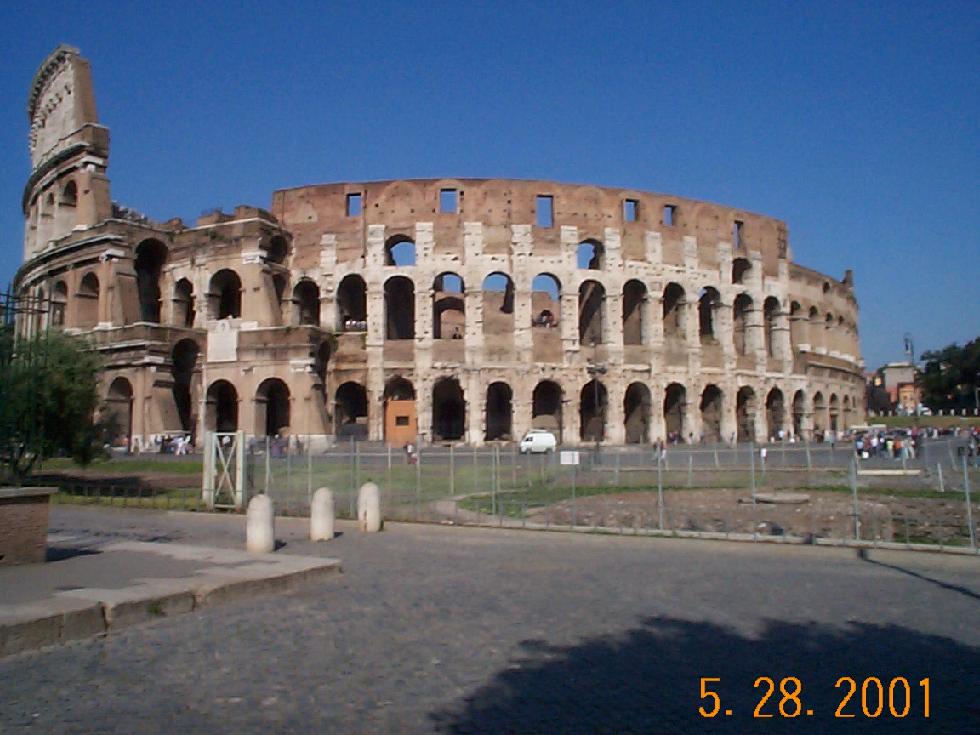 May 28th, afternoon - Fori Romani (antique Roman ruins) and il Colosseo.
May 31st - After a night in the vagone letto (sleeper train) we arrived in Venive at 06:00 (YES THAT'S IN THE MORNING). This first morning we practically own the town since at this hour even the pigeons are sleeping: Walking the Fondamenta and crossing the bridges. The church Santa Maria della Salute, the Peggy Guggenheim museum. Back to the hotel Al Sole Palace to check-in and rest for a few. Then we are off to the Rialto bridge, a ride in a Gondola all capped by a wonderful dinner on the edge of the Grand Canal next to Rialto.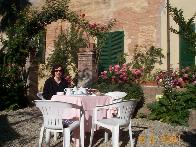 June 4th - Breakfast in the garden of the Hotel Santa Caterina is reason enough to want to move here forever. Another perfect day ahead of us wondering the streats of Siena.
May 29th - Piazza Navona, Castel S. Angelo, and more, lots more.

June 1st - Our second day in Venice we are off in a private taxi (read: motor-boat) to Murano to visit a glass blowing factory, the Museo Vetrario (Glass Museum) and walking, lots of walking. A ferry back to Piazza San Marco and a visit to the Palazzo Ducale. More walking around the city: Santa Maria dei Frari, a little shopping, and more walking around San Paolo. We wonder the streets till 23:00 comes around and we catch the vagone letto back to Rome.